Debate Society
The SBC Debate Society, started in 2011, has participated in a variety of different debate events on campus and throughout Shanghai. The society encourages debate on campus and within the greater SBC community by engaging in public debates on various issues. The team is composed of student elites and those interested in debate. After the development of the last five years, the fifth SBC debate contest in 2016 has drawn 16 universities to attend.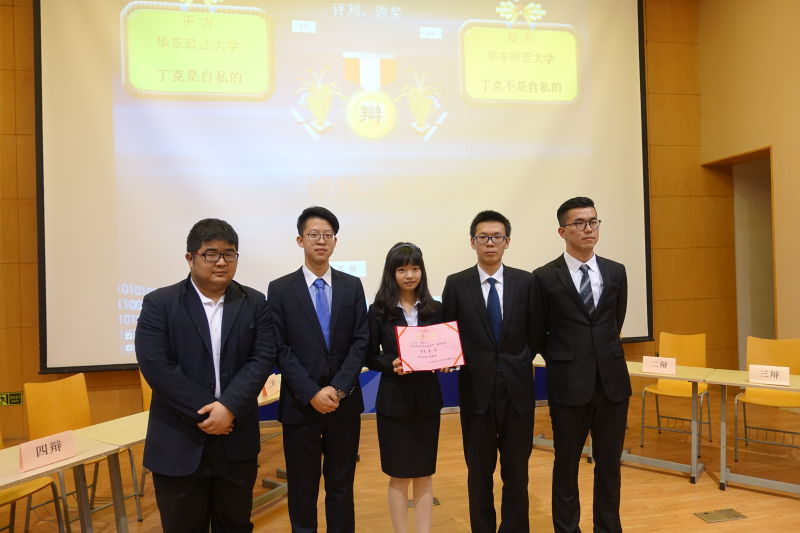 SBC Debate Contest
Sharing Society
The aim of the society is to work with the academics to gain information and learn more about various topics. During the past 3 years, Sharing has already successfully held a series of 'Learning Coffee Break' meetings.
Japanese Club
As a brand-new community, 桜の日本語 is the only language community in SBC, helping students learn Japanese in a bilingual environment. The community is composed of teaching department, planning department, travelling department and media department, providing community member with opportunities to experience the Japanese culture.
Astronomy Society
Astronomy Society organizes academic lecture and professional observation on a regular basis. If the observatory nearby is available, society members can also have a visit to it.
Literature Society
The main activities of Literature Society are book sharing and book salon. Anyone who loves reading can read the book they want through book sharing. The Book Salon is open to anyone who is willing to participate in the book sharing, and the Literature Society will also publish the book information on WeChat public platform.
Psychological Society
I.D.E.A.S. Psychology Club is committed to bringing psychology into the public vision, understanding basic psychological knowledge and make more people to pay attention to the psychological problems in daily life. We present each activity in a variety of forms, from the basic academic lectures to the psychological related film to classic simple experiments, in order to allow members to know all kinds of psychology knowledge and have a more comprehensive understanding and can be passed to more people who do not understand psychology.
Cantonese club
Cantonese club is for students who love Cantonese in SBC.
We provide Cantonese learning and communication platform. We regularly organize Cantonese class to learn face to face and Cantonese culture class, party, Cantonese activities such as singing contest.
Whether or not you can speak Cantonese, we will do our best to give you a better understanding of Cantonese language and culture.