Sports societies
SBC Football Club
The football club is one of the most successful societies in the Student Union. During the 2015-2016 academic year, the football club held the first annual SBC football league, with 7 teams competing for the trophy. More than 20 international students and club members participated in the league.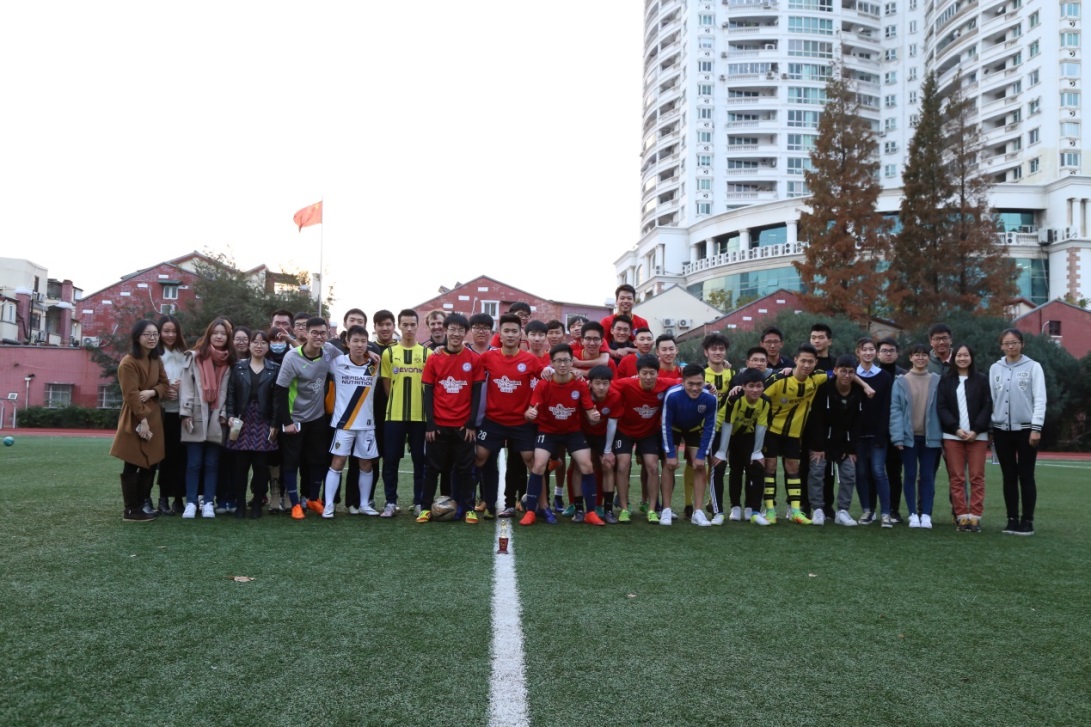 (Football Match)
Basketball Society
The basketball society has recruited members from the SBC and has grown impressively over the years.
Badminton Society
Badminton is a very popular sport on campus and the society members have won awards in both Shanghai and national competitions.
Tennis Society
The Tennis Society provides an opportunity for students to play and practise and get to know other students who enjoy this sport.
Cheerleading Society
The cheerleading team is the star of SBC sports activities and participates regularly in USST and nationwide competitions. In addition, the team is often invited to perform and support other sports clubs such as the football and basketball team.
(The 10th Cheerleading competition of USST)
Karate Society
Karate is practiced for self-perfection, for cultural reasons, for self-defense and as a sport. Established in 2010, this society is coached by the USST Karate association to maintain the clubs high standards and to ensure the safety of members. The society has gained many awards in competitions with other universities in Shanghai. SBC were league champions in 2010.
Hiko Society
Established in 2011, The Hiko society is based on hiking activities and hopes to attract more students to join.
Self-defense Society
The Self-defense society is a society aiming at teaching our female students how to protect themselves, with new classes recently added with protection in emergency circumstances.