Business Practice societies
Variety
Variety is a new student club which was founded in this summer. Variety is foucus on Youth exhibition and pioneer art. Now it mainly creates campus youth exhibitions and various online activities. The central idea of Variety is: the exhibition live out of the mind x show the present. As the first student society about events in SBC, Variety is created for everyone to create their own youth exhibitions and various online activities.
Starry Ink
Established in April 2016, Starry Ink focused on the research and sales of colour ink and gold ink through online shop and offline exhibition. Starry Ink helps the training of students marketing and business knowledge, while sharing the fun of creating colour ink and stationery. Starry Ink is also the first business community in SBC, which owned a registered company, two registered trademarks, one patent for invention and two patents for appearance. In 2017, it won the first prize of the 15th Challenge Cup National College Students' Extracurricular Academic Science and Technology Works Contest, and represented the school to participate in the Shanghai Finals.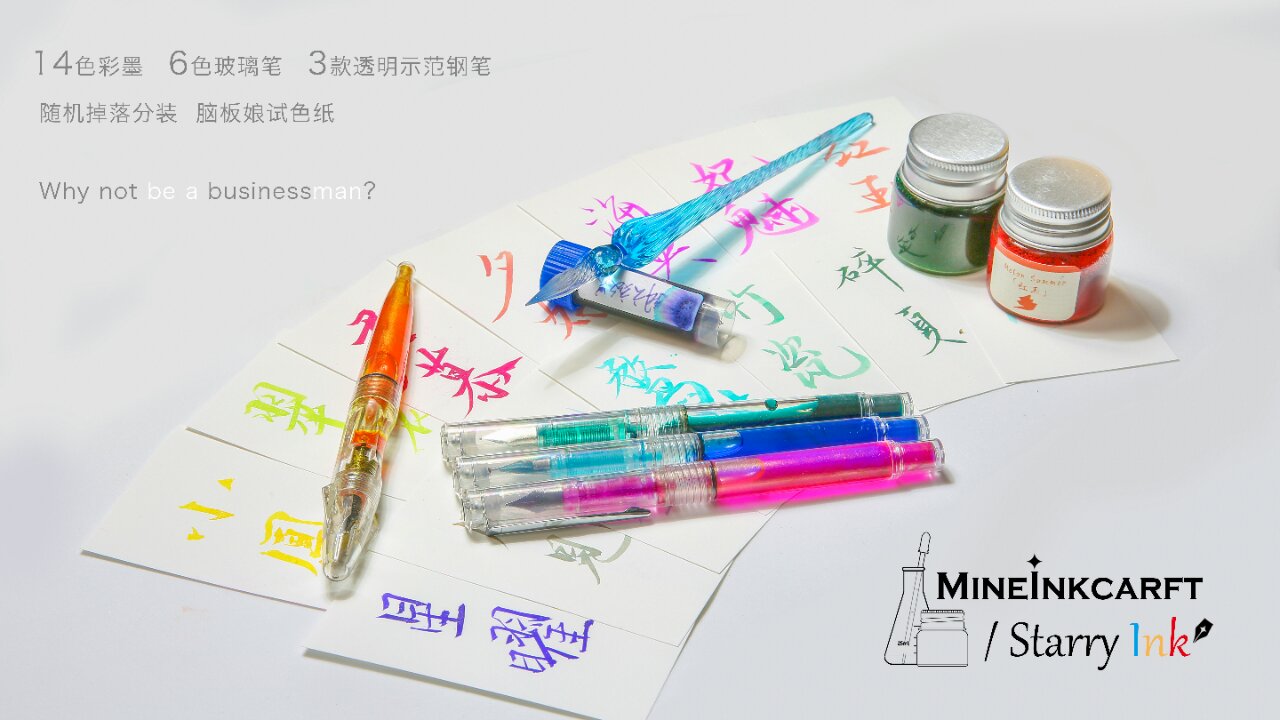 (Ink product made by Starry Ink)
Investing And Financing Society

This society aims at helping students to establish a good financial habits and investment philosophy.