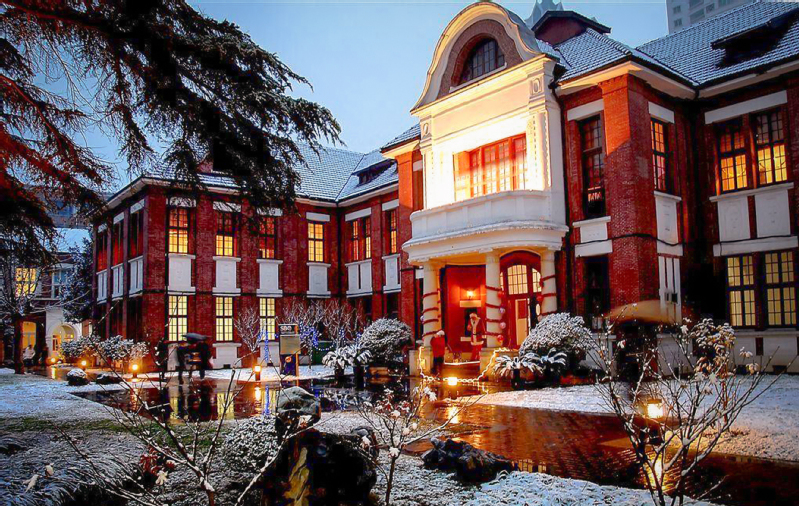 Welcome to the Sino-British College, USST

The Sino-British College (SBC) is an embedded international university college of the University of Shanghai for Science and Technology (USST), established as a joint institute by USST and nine north of England universities in the NCUK consortium. Being at the centre of a network of ten universities, one Chinese and nine in the UK, the College is in an unrivalled position to provide opportunities for all the students, staff and associated stakeholders in the network.
Our local partner and hosting university, with SBC as an embedded college, is the University of Shanghai for Science and Technology. SBC was established in September 2006 following approval by Ministry of Education of the People's Republic of China (MoE). The MoE renewed SBC's licence in 2016, allowing operation until 2032. SBC became an advanced signatory to PRME in 2019. In 2021, SBC officially became the member of The Association to Advance collegiate Schools of Business (AACSB) after rigorous review. In 2022, SBC was officially accredited by the Institution of Engineering and Technology for two programs in the School of Engineering and Computing: Electrical and Electronic Engineering and Mechanical Engineering, which marked a significant milestone in SBC's history. It has led to great progress in development and is a crucial symbol of the college to become a leading international college.
Degree programmes are taught entirely in English across the whole spectrum of School of Business and Management, School of Engineering and Computing, School of Languages, Education and Cultures by a highly qualified academic team.>>