Transportations
Metro:
http://www.shmetro.com/EnglishPage/EnglishPage.jsp
Line 1 (Fujin Rd to XinZhuang), 37km in length, including 28 stations, is a major north-south directional metro line across Shanghai. Colour: red.
Line 2 (East Xujing to Pudong International Airport),60km in length, including 31 stations, is a east-west directional metro line connecting two sides of HuangPu River, and crossing the downtown area. Colour: green.
Line 3 (Shanghai South Railway Station to North JiangYang Rd),40km in length, including 29 stations, is a metro line( mostly elevated) crossing by the edge of the downtown. Colour: yellow.
Line 4 34km in length, including 26 stations( 9 of which is in co-operation with line 3), is a circle metro line with co-operation line with line 3. Colour: purple.
Line 5 (MinHang Development Zone to XinZhuang), 17km in length, including 11 stations. Colour: fuchsia.
Line 6 (GangCheng Rd to South LingYan Rd), 31km in length, including 27 stations. Colour: magenta.
Line 7 (HuaMu Rd to Shanghai University), 34.38km in length, 27 stations in operation, is another major north-south directional metro line in Shanghai rail transit network. Colour: light coral.
Line 8 (ShiGuang Rd to Aerospace Museum), 37.5km in length, has 28 stations in operation. Colour: blue.
Line 9 (SongJiang New Town to Middle Yanggao Rd), 46km in length, has 23 stations in operation. Colour: light blue.
Line 10 (HangZhong Rd to New JiangWan Town), 29.6km in length, has 27 stations in operation. Colour: light purple.
Line 11 (JiangSu Rd to North JiaDing), 43.6km in length, has 19 stations in operation. Colour: dark red.
...
Copyright © Shanghai Shentong Metro Group Co.,Ltd. All Rights Reserved.
Cuisine
Shanghai is a diversified international metropolis where you can find almost every type of the cuisine that you desire, especially Shanghai local cuisine. It will never be a problem for you to find a spot to eat and look for a place in your favour!
Chinese (Shanghainese), Chinese (Cantonese), Chinese (Vegetarian)
Chinese (Other), Fusion, French, Italian, European, Japanese, American
Commercial Zones and Shopping Centers
West Nanjing Road, Nanjing Road Pedestrian Walkway, Fuzhou Road
Huaihai Road, Yuyuan Commercial City, XuJiaHui, North Sichuan Road
New Shanghai Commercial Center, Dongtai Road Antique Market
Copy from Bing Map
Art & Culture
Museum:
Museum of Oriental Musical Instruments
Shanghai Natural Wild-Insect Kingdom

Madame Tussauds Wax Museum

Navy Shanghai Museum

Shanghai Museum of TCM

Shanghai History Museum

Shanghai Postal Museum

The Museum of Natural Sciences

Shanghai Railway Museum

Shanghai Geological Museum

China Dairy Museum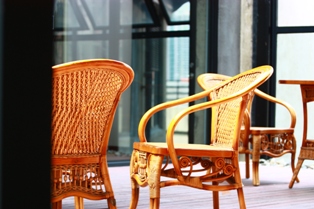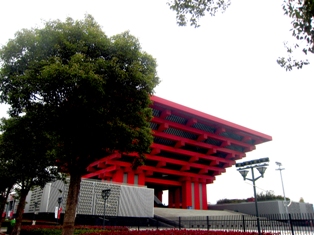 C.Y. Tung Maritime Museu

Shanghai Arts and Crafts Museum

Shanghai Museum of Public Security

Huang Daopo Memorial Hall

Exhibition Hall of Shanghai Aerospace

Shanghai Entomological Museum

Hand-printed Blue Nankeen Exhibition Hall

Wulixiang - Shikumen Open House

Shanghai Astronomy Museum

Shanghai Animation and Comics Museum

China Maritime Museum

China Art Palace

Power Station of Art



Shanghai Cultural & Creative Industrial Parks:
Bridge 8

Tian Zi Workshop

Dongdaming Art Creation Stock

X2 Creation Space

M50 Creative Garden

Sea on Shanghai

Tong Le Workshop

Zhoujiaqiao --- Creation Gate

Yangpu Riverside Creation Park

Zhuoxiong 700

Si Hang Storage

Shanghai Sculpture Space

1933

D1 International Creative Space

1918 ArtSPACE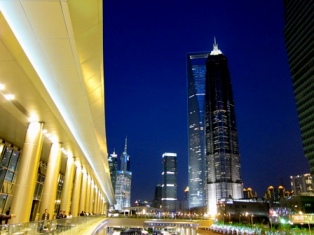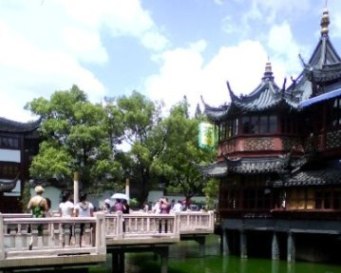 Art space & Gallery:
Duoyun Gallery Shanghai

Liu Haisu Art Museum

Museum of Contemporary Art

Minsheng Art Museum

Shanghai Duolun Museum of Modern Art

Xuhui Art Museum

1918 ArtSPACE

M50 Creative Garden

Tian Zi Workshop

Shanghai Sculpture Space

Creek Art Center

Shanghai No.1 Art Museum

Shanghai Rockbund Art Museum
Copyright for http://www.pinterest.com/pin/201817627024536840/
Entertainments:
Shanghai Puxi Landmarks:
The Bund
World Architecture at the Bund
Add: Zhongshan Rd. (E1), Shanghai
Add: 218 Anren Rd.
Tel: +86 21 63282465
Opening: 8:30-17:00
Website: www.yugarden.com.cn
Public transport: People's Square can be reached by taking Shanghai Metro Line 1, Line 2 or Line 8 to People's Square station.
Xintiandi

Shanghai Circus World

Dianshan Lake Resort

Shanghai Botanical Garden

Huang Daopo's Tomb

Xu Guangqi Cemetery and Memorial Hall

Sheshan Mountain National Holiday Zone
Shanghai Pudong Landmarks:
Shanghai World Financial Center
Add: 100 Century Avenue, Pudong
Opening: Daily 8am-11pm, last entry 10 Pm
Website: www.swfc-shanghai.com
Pudong Riverside Promenade
Copyright for http://www.besudesuabroad.com/2013/04/foto-friday-the-bund/
Lujiazui Central Green Belt

Century Boulevard

Jinmao Tower

The Oriental Pearl TV Tower

Shanghai International Convention Center

Shanghai Ocean Aquarium

Shanghai Natural Wild-Insect Kingdom

Century Park

Shanghai Science and Technology Museum
All the information referred the official website
http://www.meet-in-shanghai.net
http://service.shmetro.com/en/